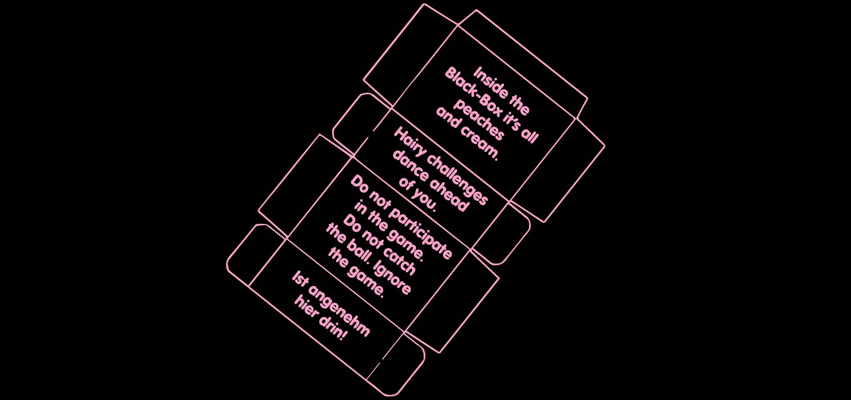 September 24th 2019: In the framework of the of the Kunsthalle Wien Community College Black Box Issues project week I held an all day workshop entitled: Code Scriptorium.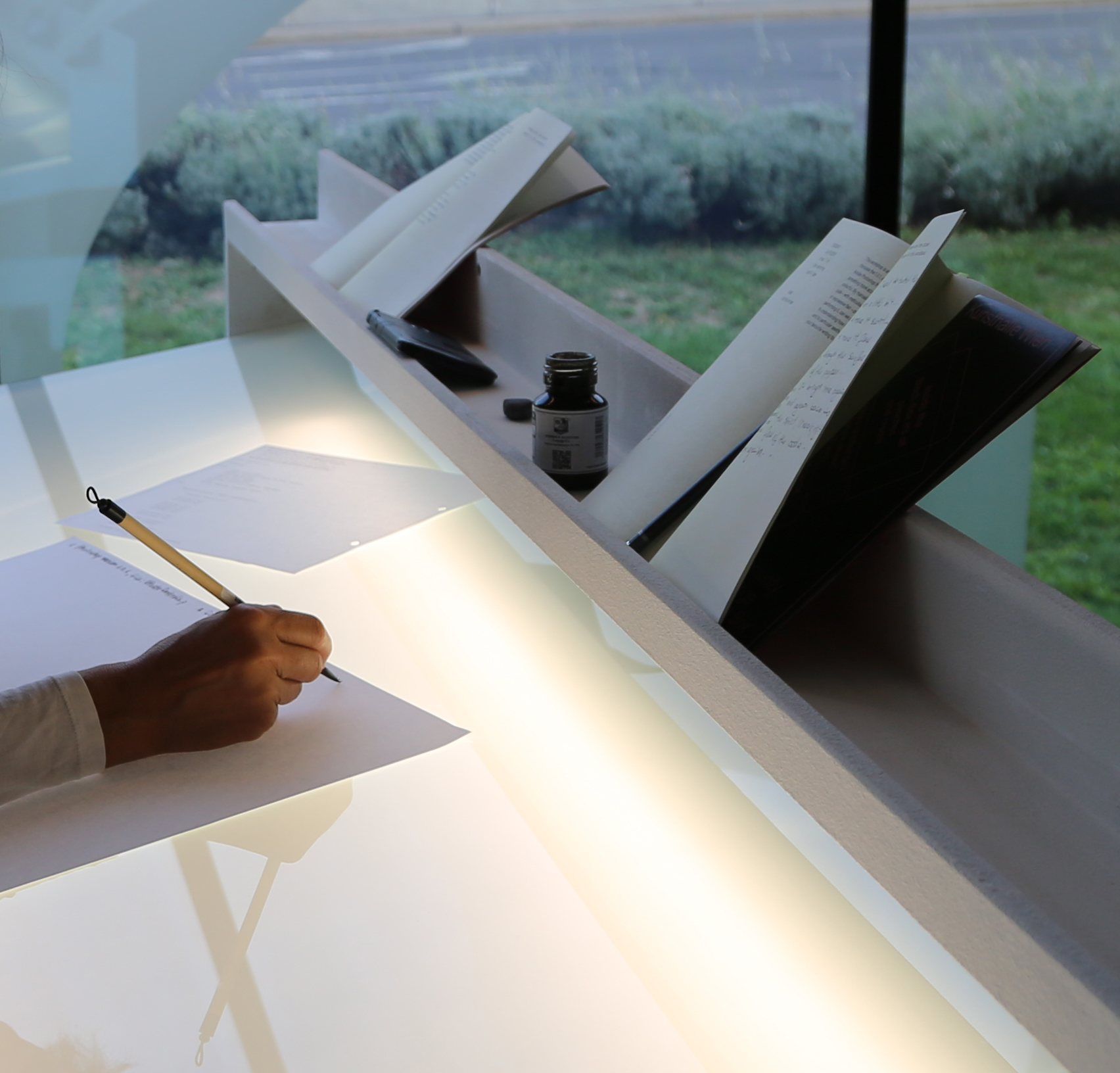 We started at 7 am. The early morning light was beautiful...
...while outside the morning traffic was already rampaging, inside it was peaceful and quiet at the Karlsplatz exhibition space.
The print out of the complete original source code of Adobe Photoshop from 1990 filled five binders.
Participants were asked to manually copy one or more selected pages from the code.
Silently.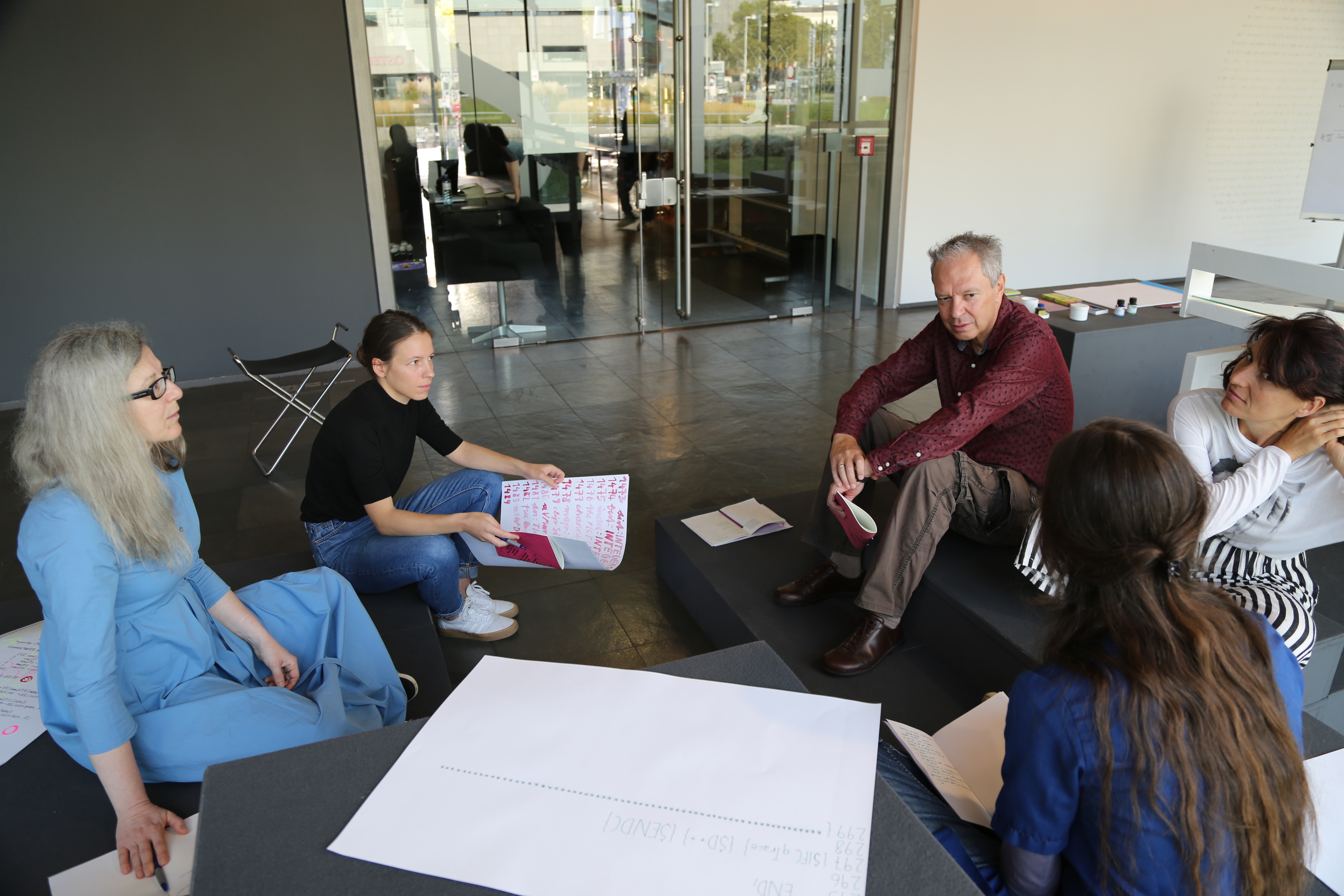 Every now and then we would break the silence and sit together to discuss what came to mind while 'writing code'.
Then the writing would continue... participants could join, spend some time and leave as they liked...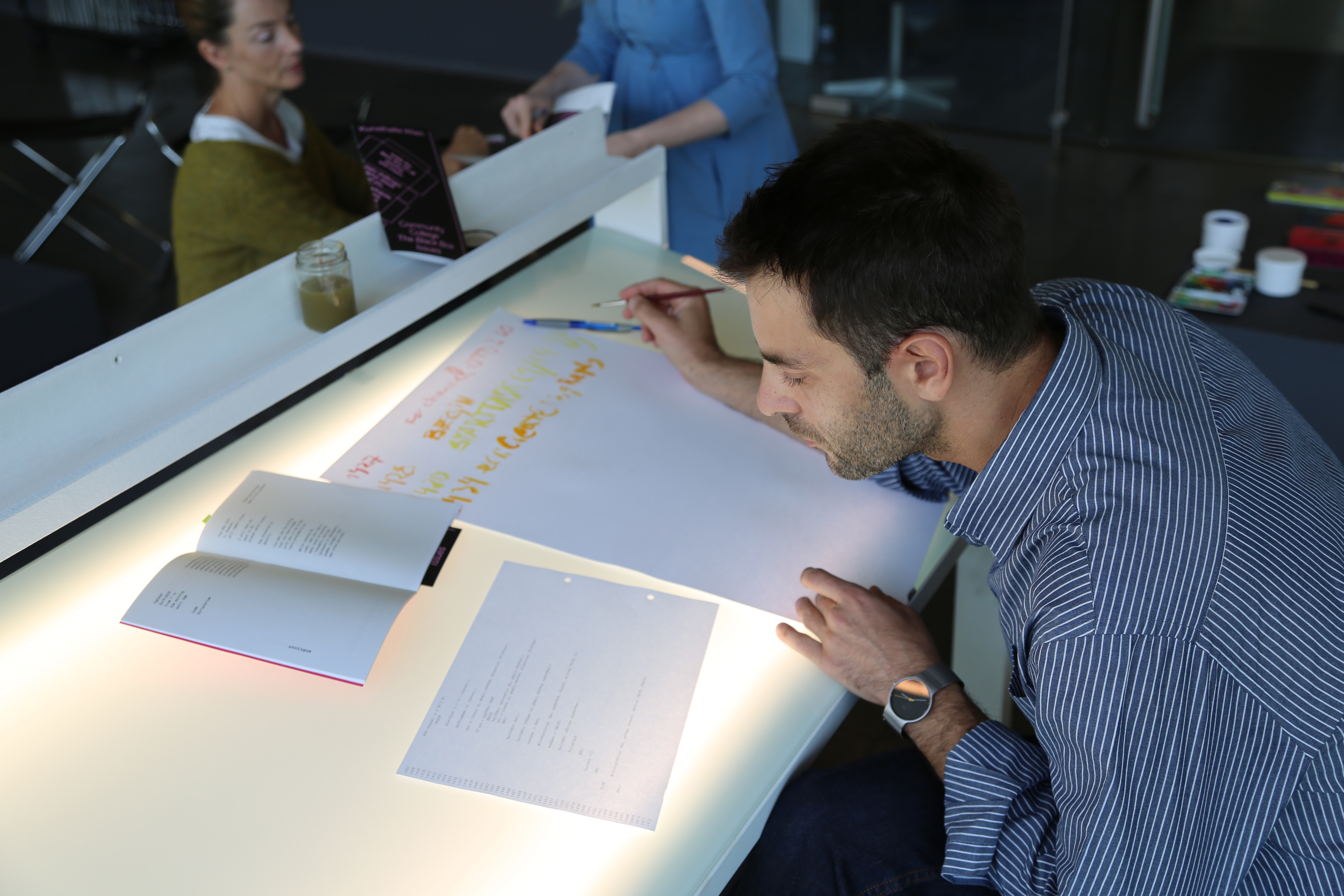 ... until 6 pm in the evening. The day was concluded by a Donna Haraway reading session with Dagmar Fink.
legal notice
webdesign by raumen © 2011 - 2023
astrid edlinger
Studio: Viktoriagasse 5
1150 Wien
UID: ATU68089427